Brother Mark Younce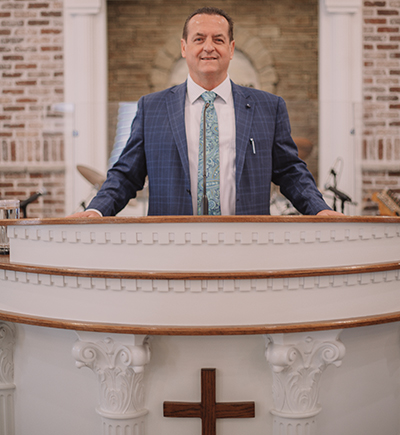 Brother Mark is our song leader. Blessed with a strong voice and an enthusiasm for singing to honor our Lord Jesus, he also directs the BT adult choir. He and his wife Kelly have three children; Koby, Kayla, Keri and a granddaughter, Parker.
Sister Wanda Nelson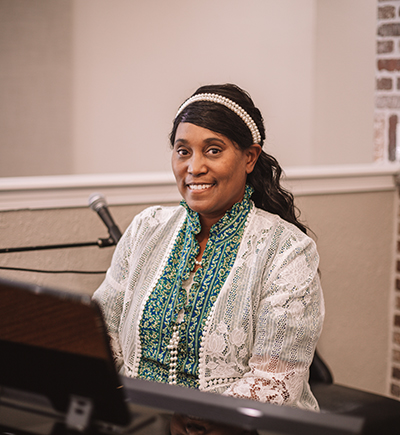 Sister Wanda is our main pianist at BT and has been for many years. She enjoys playing at the church and being a blessing to the Bride of Christ. She has been playing since the age of 15 and her favorite song is "Jesus Use Me", she loves being used by God. Sister Wanda has two children; Michael and Monica and a grandson, Leonidas.
Sister Brenda Scales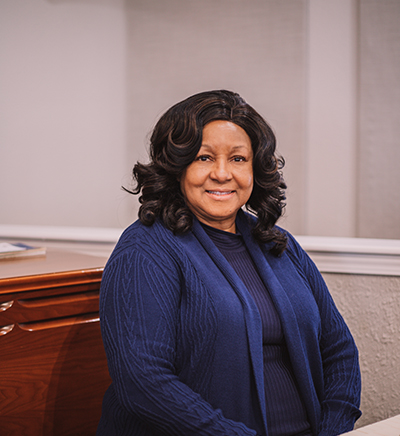 Sister Brenda is a talented organist here at BT. In 1977 she came to the Message and the next year began playing piano and organ for worship. One of her favorite Scriptures is Psalm 34:1 — "I will bless the Lord at all times: His praise shall continually be in my mouth." She and her Husband Bro. Willie have three Children; Trevor, Angela, Dori and five grandchildren; Caleb, Benjamin, Bethany(Deceased), Trevona and Philip.
Brother Koby Younce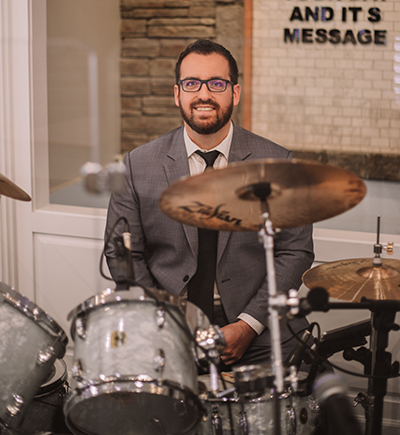 Brother Koby serves faithfully as the main drummer during worship services. He started playing the drums when he was 10 and loves using his talent for the Lord. He is married to Sister Kaylee and has one daughter, Parker.
Brother Cameron Haltom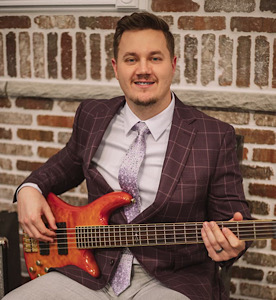 Brother Cameron serves as our bass player and has been serving BT faithfully for 18 years. He started playing when he was 12 years old and enjoys using his gift to glorify God. He is married to Bethany and has two daughters; Adelynn and Everleigh.
Brother Abraham Paez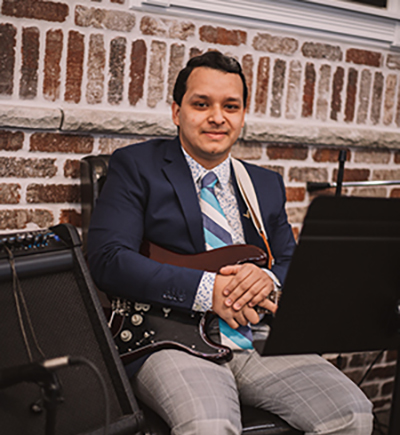 Brother Abraham is our lead guitar player. He has grown up playing the guitar and loves to bless people with the gift God has given him. Brother Abraham is married to Sister Kayla.
Our worship staff is supported by a host of willing volunteers who "fill in" as needed for our regular musicians. Our services at BT would not progress smoothly without these substitutes, and we're grateful for their talents and their time.